Cheap&Best Salon in Thiruvananthapuram
Are you hunting for a salon in the capital of Kerala, Thiruvananthapuram, rich in beauty, history and heritage? Though many hairdressers and beauty providers are in the city, the cheap and best salon in Thiruvananthapuram tops the list with its top-notch and exclusive services for men. What makes Cheap & Best the most visited and trusted salon in Kerala?
It is an ideal salon and a one-stop shop for all your grooming needs, from haircare and skincare to spa services and wedding makeup. It has a solution for all your requirements, and with beauty services, it adds confidence and classiness to you.
Cheap & Best's highly skilled grooming professionals focus on customer satisfaction entirely during their services. They understand their skin, hair, body and health before suggesting treatments or opting for products. It is where you will find stylists using high-quality and premium products from top brands to give you a luxurious experience.
The Cheap & Best Salon believes that each of its customers is unique and provides personalised beauty and hairdresser services that suit their style and personality. They use different products and give treatments accordingly to their
The Cheap & Best Salon is also highly economical, making it easier for people of all sorts to afford the rich service experience. The haircuts at the cheap and best salon in Thiruvananthapuram starts at the lowest 149 INR and includes haircut and shaving. They ensure a comfortable, splendid and enjoyable experience for the money you pay.
With several services, such as haircuts, hair styling, hair colouring, facial treatments, pedicures, manicures, spa services, foot and head massages, wedding makeup for grooms/men, etc., the cheap and best salon in Thiruvananthapuram, stands out of all the salons. It is because Cheap & Best Salon offers the most unmatched grooming experience ever.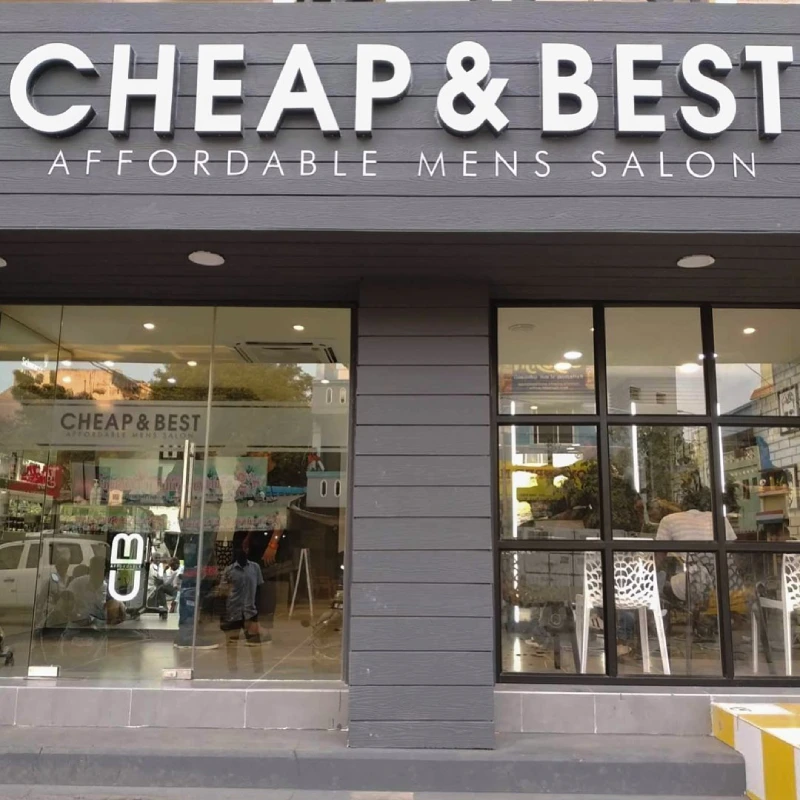 Guindy - Chennai
42, Sengeniamman Kovil street, Mosque Colony, Maduvinkarai, Guindy, Chennai, Tamil Nadu 600032

+91 91500 92823
Jafferkhanpet - Chennai
31/1 V M, Balakrishnan St, Sathyamurthy Block, West Jafferkhanpet, Chennai, Tamil Nadu 600083

4448656210 / 8015100000