Cheap and Best Salon in Thiruvalluvar
You can choose your ideal salon in Thiruvallur, which will satisfy all your grooming needs. If you're looking for a fresh trim, a close shave, or a relaxing spa treatment, your search ends at the cheap and best salon in Thiruvallur.
Cheap & Best is a renowned and exceptional men's salon that offers a wide range of services, including wedding makeup for the groom and men and haircuts, hair styling, colouring, facials, pedicures, manicures, spa treatments, and massages. The salon delivers the required conventional or contemporary style and top-notch treatments. It is highly known for its stylish and modern atmosphere.
The Cheap & Best's hair and makeup artists are skilled, highly knowledgeable, and experienced. They encourage clients to feel comfortable in their skin and hair and walk around confidently and pridefully. The stylist uses only high-quality products and techniques on the client's skin, hair, and body to help them feel their best about themselves.
The cheap and best salon in Thiruvallur studies the skin and hair types of its clients before creating and scheduling a customised treatment for them. Additionally, for those on a tight budget, Cheap & Best is beneficial because you may get premium services at a price that is within your budget.
Spa treatments like foot and head massages will instantly relieve your accumulated pain, stress, tension, and headache, leaving you feeling rejuvenated. If you're looking for a relaxing and enjoyable experience, have no second thoughts and visit Cheap & Best.
With Cheap & Best's facial services, pedicures, manicures, and other spa treatments, your face regains its lost radiance, giving you a more polished and well-nourished exterior. Exceptional, effective, and pleasurable services are what you can expect from Cheap & Best Salon. Additionally, it offers wedding makeup services for men to slay on their special day.
Therefore, the cheap and best salon in Thiruvallur should be your next stop if you want to experience all grooming services.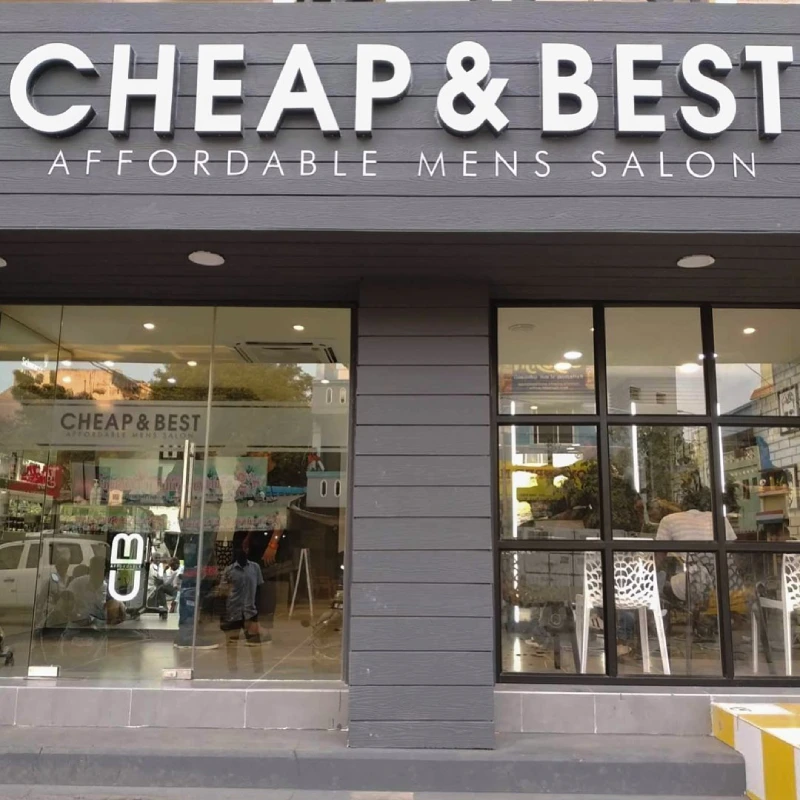 Guindy - Chennai
42, Sengeniamman Kovil street, Mosque Colony, Maduvinkarai, Guindy, Chennai, Tamil Nadu 600032

+91 91500 92823
Jafferkhanpet - Chennai
31/1 V M, Balakrishnan St, Sathyamurthy Block, West Jafferkhanpet, Chennai, Tamil Nadu 600083

4448656210 / 8015100000