Cheap and Best Salon in kozhikode
You can find your dream salon that fulfils all your grooming needs in a bustling city in the southern Indian state of Kerala, Kozhikode. Whether looking for a fresh haircut, a clean shave, or a relaxing spa treatment, your search ends in the cheap and best salon in Kozhikode.
Cheap & Best is a top and exclusive salon for men, offering vast services, including haircuts, hair styling, hair colouring, facial treatments, pedicures, manicures, spa services, massages, and wedding makeup for the groom/men. Known for its trendy and modern atmosphere, the salon delivers the desired style, classic or contemporary, with exceptional services.
The stylists and makeup artists of Cheap & Best are skilled, experienced and knowledgeable. They leave their customers with the pinch of confidence to carry themselves boldly, unmindful of their appearance. The professional stylist uses only high-quality products and techniques to handle customers' skin, hair or body to make them feel the best about themselves.
The cheap and best salon in Kozhikode analyse their customers' skin and hair type and customises the treatment, whichever suits them. Also, Cheap & Best is convenient for budget-conscious people because you can get high-end services at an affordable price that doesn't eat your purse.
If you are looking for a luxurious and relaxing session, taking spa services, comprising foot and head massages can help relieve your built-up pain, stress, tension and tension and headache instantly, making you feel refreshed.
The facial services, pedicures, manicures, etc., gives a lost glow to your face, making you look more polished and nourished from the outside. The Cheap & Best Salon ensures you get the utmost quality services that are effective and enjoyable.
Cheap & Best also offers marriage makeup services for grooms/men to transform their BIG Day and make it WOW! So, your next stoppage should be at the cheap and best salon in Kozhikode to experience all-in-all services in one place.
Since they use high-quality products, render exceptional services, have experienced stylists and act as a budget-friendly option, Cheap & Best is genuinely the finest saloon in Kozhikode.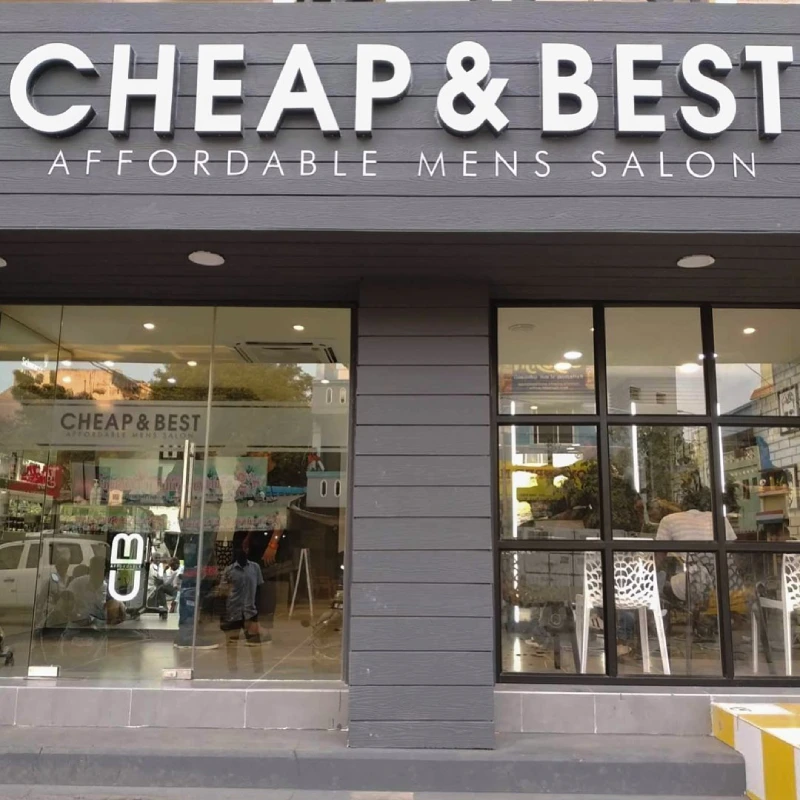 Guindy - Chennai
42, Sengeniamman Kovil street, Mosque Colony, Maduvinkarai, Guindy, Chennai, Tamil Nadu 600032

+91 91500 92823
Jafferkhanpet - Chennai
31/1 V M, Balakrishnan St, Sathyamurthy Block, West Jafferkhanpet, Chennai, Tamil Nadu 600083

4448656210 / 8015100000