Cheap and Best Salon in Koramangala
Are you looking for an excellent salon to cater to all your grooming needs? Have no second thoughts and head to the 'cheap and best hair salon in Koramangala,' exclusively open to men. This top-notch salon in Bangalore is a one-stoppage to make you look smart, handsome and classy.
Skilled and experienced stylists have years of deep proficiency in understanding the latest trends and styles and have worked with men's hair. If you want a classic or trendy haircut, the stylist of Cheap & Best will help you achieve the perfect and suitable look.
In addition to haircuts, the salon offers various other beauty and grooming services, including facials, spa treatments, hair styling, hair colouring, pedicures, manicures, massages and makeup for groom/men. All the services are efficient and well done. If you require these services, you can visit Cheap & Best and get your grooming done quickly.
The cheap and best hair salon in Koramangala uses high-quality and premium products from the top brands to ensure that your hair and skin receive the utmost special and the best care. Also, the stylists and makeup artists of Cheap & Best customise the product usage according to your skin type, be it oily, dry, sensitive or combination, to meet your unique needs.
The name may be 'Cheap & Best', but the ultra-modern and comfortable atmosphere, having a sleek and stylish design, makes it a luxurious salon, both welcoming and relaxing. The stylists are friendly and professional and prioritise customers' comfort during their visit.
The Cheap & Best Salon provides exceptional services, uses high-quality products, employs professional stylists, and makes it affordable for all sorts of people to visit and get their grooming done. Cheap & Best extends its outstanding services that fall within your budget.
So, if you have any special occasion nearing, or want to have a change-over, visiting the cheap and best hair salon in Koramangala, is worth the try. It offers you everything that you need and makes you feel the best. Visit the salon and experience the marvel for yourself!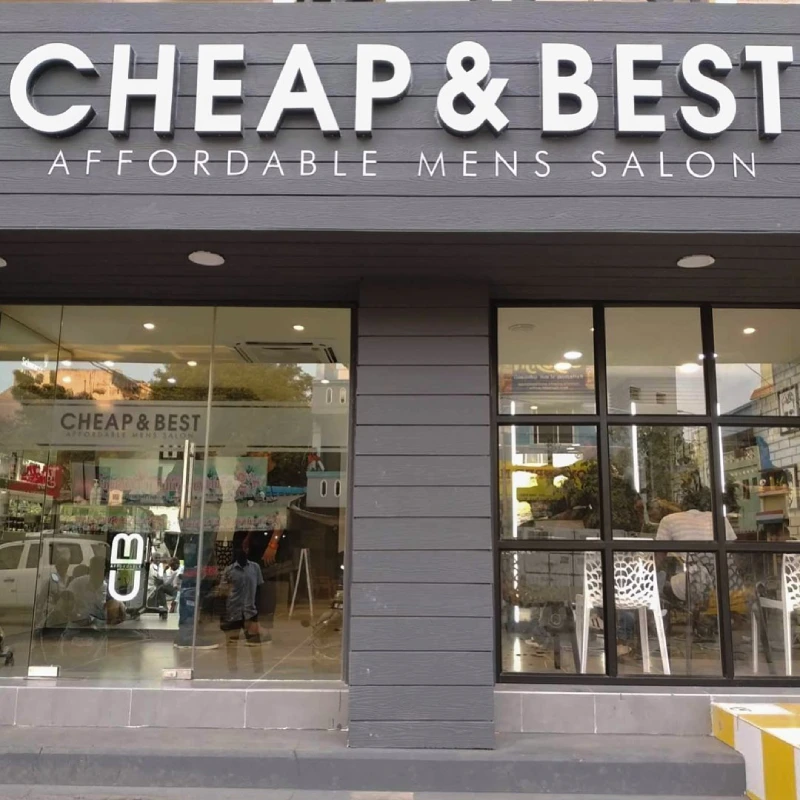 Guindy - Chennai
42, Sengeniamman Kovil street, Mosque Colony, Maduvinkarai, Guindy, Chennai, Tamil Nadu 600032

+91 91500 92823
Jafferkhanpet - Chennai
31/1 V M, Balakrishnan St, Sathyamurthy Block, West Jafferkhanpet, Chennai, Tamil Nadu 600083

4448656210 / 8015100000