Cheap and Best Salon in Hosur
Men like to have a pleasing, pleasant, and alluring appearance too! They can naturally rock and flaunt their style with the exceptional styling and beauty services provided by the cheap and best hair salon in Hosur. Hosur, often known as the "Industrial Hub," is where you'll find Cheap & Best Salon, a one-stop shop for all your grooming requirements.
Cheap & Best Salon, which operates exclusively for guys, focuses on offering men a total makeover. Everything from hair care to grooming for your wedding has been covered and made easy! In Hosur, Cheap & Best Salon is a standout business thanks to its outstanding services, highly skilled stylists, and use of high-end goods.
It provides excellent services for a low price, making it accessible to people of all statuses. Men can appear their finest and most elegant in every outfit with the hairstyling, haircuts, and colouring services under the 'haircare' section.
Professional hairdressers at the cheap and best hair salon in Hosur treat each client individually and recommend products, treatments, or hairstyles depending on their needs and suitability. They ensure that guys practice self-care and pay careful attention to their skin and hair regimen.
The facials, pedicures, and manicures offered by Cheap & Best Salon nourish and revitalise the skin of males. Men should treat their skin and hair with the care they deserve. As more men are into self-grooming, the market for gender-neutral goods and services is growing.
The expert makeup artists at Cheap & Best Salon state that because men's skin is thicker and oilier, adopting a few essential self-care routines makes their skin appear fresh and revitalised. The salon offers relaxing and refreshing head and foot massage sessions to relieve discomfort and anxiety and accounts for their overall well-being.
The cheap and best hair salon in Hosur offers a professional groom makeover service that makes sure you look your best on your special day and rock it, whether it's classic or trendy.
So, if you're searching for the best men's grooming services in Hosur, stop by Cheap & Best Salon for unmatched grooming and hairstyling treatments.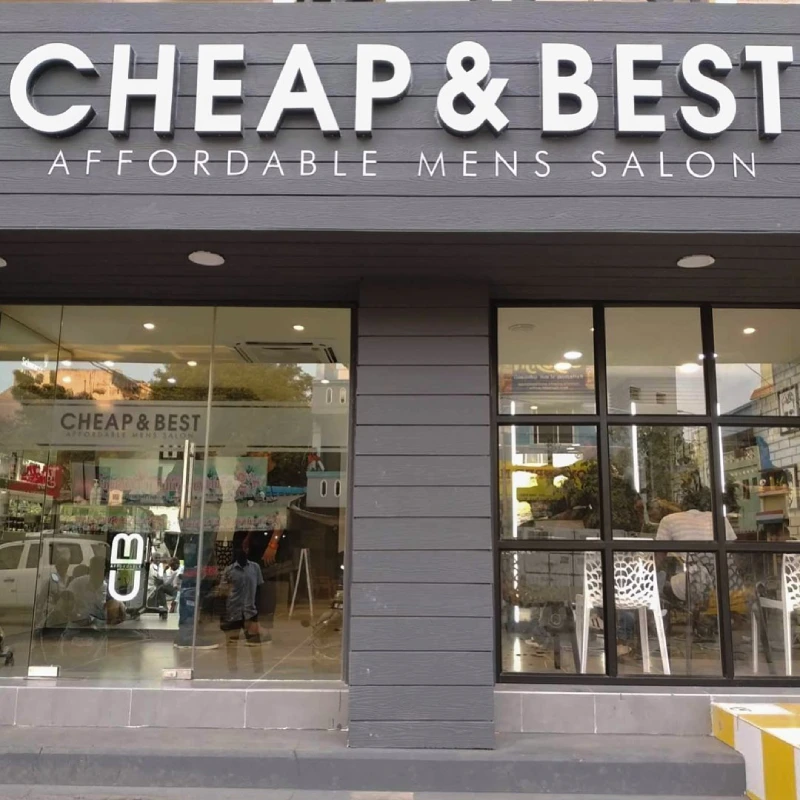 Guindy - Chennai
42, Sengeniamman Kovil street, Mosque Colony, Maduvinkarai, Guindy, Chennai, Tamil Nadu 600032

+91 91500 92823
Jafferkhanpet - Chennai
31/1 V M, Balakrishnan St, Sathyamurthy Block, West Jafferkhanpet, Chennai, Tamil Nadu 600083

4448656210 / 8015100000