Cheap and Best Salon in Chengalpattu
Chengalpattu is where you can discover your ideal salon that meets all your grooming requirements. Your quest ends at the cheap and best hair salon in Chengalpattu, whether searching for a new haircut, a close shave, or a soothing spa treatment.
A premier and upscale salon for men, Cheap & Best provides a wide range of services, including haircuts, hair styling, colouring, facials, pedicures, manicures, spa treatments, massages and wedding makeup for the groom and men. The salon, well-known for its trendy and modern ambience, offers the desired style, traditional or contemporary, and top-notch services.
The hair and makeup experts at Cheap & Best are competent, skilled, and experienced. They give their clients just enough self-assurance to carry themselves boldly and confidently. To help clients feel their best about themselves, the stylist employs only high-quality products and techniques on their skin, hair, and bodies.
The cheap and best hair salon in Chengalpattu analyses its clients' skin and hair types and then tailors a treatment plan to suit them. Additionally, Cheap & Best is helpful for those on a tight budget because you can acquire top-notch services for a cost that won't empty your wallet.
If you're seeking a pleasant and soothing experience, spa services like foot and head massages will instantly ease your accumulated pain, stress, tension, and headache, leaving you feeling refreshed.
Your face regains its lost radiance with Cheap & Best's facial services, pedicures, manicures, and other spa treatments, making you appear more polished and well-nourished from the outside. You can count on receiving exceptional services that are efficient and enjoyable.
Cheap & Best also provides wedding makeup services for grooms and men to transform on their BIG DAY and make it WOW.
So, if you want to experience all services in one location, your next stop should be at the cheap and best hair salon in Chengalpattu.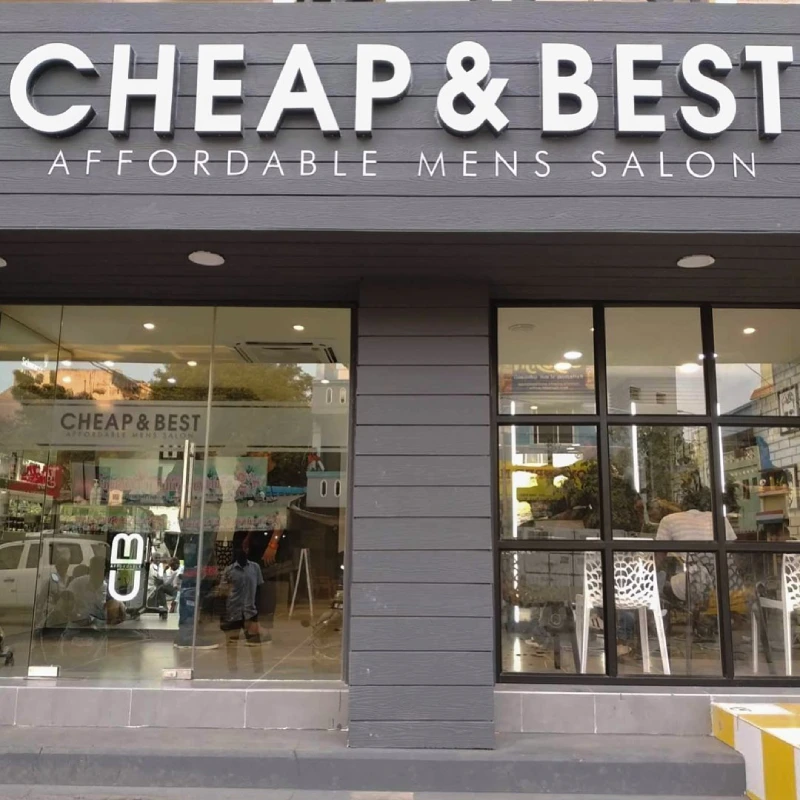 Guindy - Chennai
42, Sengeniamman Kovil street, Mosque Colony, Maduvinkarai, Guindy, Chennai, Tamil Nadu 600032

+91 91500 92823
Jafferkhanpet - Chennai
31/1 V M, Balakrishnan St, Sathyamurthy Block, West Jafferkhanpet, Chennai, Tamil Nadu 600083

4448656210 / 8015100000