Cheap&Best Salon in Kochi
Men do like to look pleasing, pleasant and appealing! The cheap and best salon in Kochi makes it possible for them to rock their look naturally by offering immense hair and beauty services. Located in Kochi, popularly known as the 'Queen of the Arabian Sea,' Cheap & Best Salon is a one-stoppage to all your grooming needs.
Founded primarily for men, Cheap & Best Salon specialises in giving males a complete change-over and make-over. They have covered everything from hair care to grooming for your wedding bells! With their exceptional services, highly trained stylists and usage of premium products, Cheap & Best Salon stands out in Kochi.
It offers extraordinary services at a minimal cost, making it affordable for all sorts of people. The services provided under haircare comprise hair styling, haircuts and hair colouring, making men look the best and most stylish in any attire.
The skin care services provided by Cheap & Best Salon include facials, pedicures and manicures to pamper and rejuvenate men's skin. Now that the world is seeing the growth of gender-neutral products and services, it is the right time for men to treat their skin and hair with the love and care that it deserves.
Since men's skin is thicker and oilier, taking necessary precautions makes their skin look youthful and rejuvenated, says the professional makeup artists of Cheap & Best Salon. To ease their pain and reduce stress and tension, the salon provides soothing and effective head and foot massage sessions that account for their overall well-being.
The groom make-over service is professional, and the cheap and best salon in Kochi ensures you look the desired way, whether trendy or traditional, on your big day.
Hence, if you are looking for all-in-all men grooming services in Kochi, you should visit Cheap & Best Salon to experience unparalleled beauty and hairdresser services.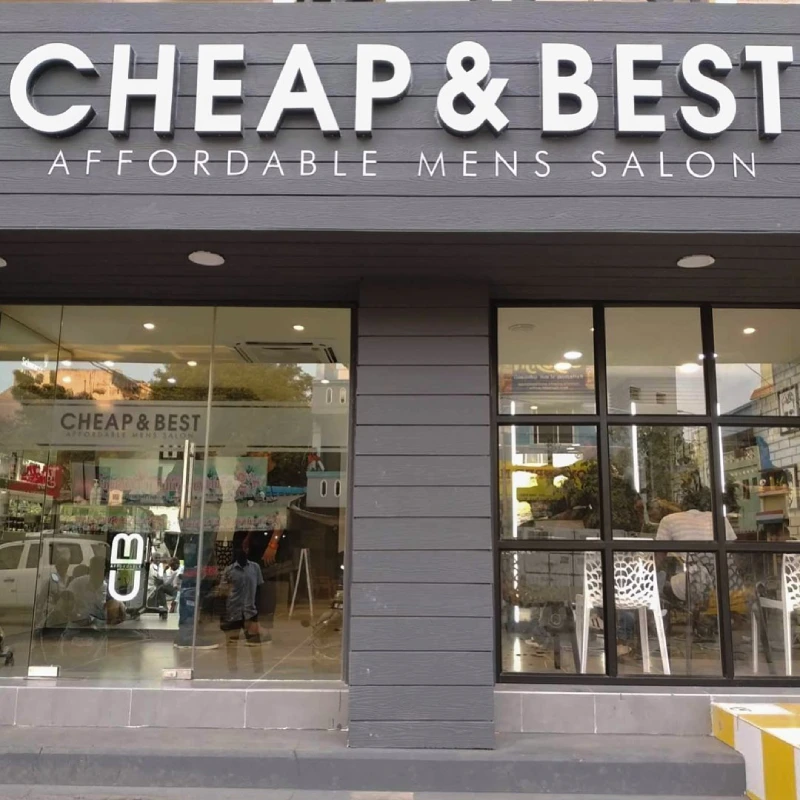 Guindy - Chennai
42, Sengeniamman Kovil street, Mosque Colony, Maduvinkarai, Guindy, Chennai, Tamil Nadu 600032

+91 91500 92823
Jafferkhanpet - Chennai
31/1 V M, Balakrishnan St, Sathyamurthy Block, West Jafferkhanpet, Chennai, Tamil Nadu 600083

4448656210 / 8015100000